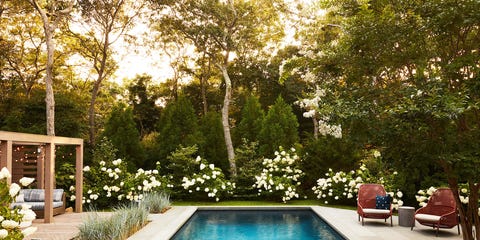 There's nothing quite like giving your home a makeover, then sitting back and looking at the results. Our homes are our pride and joy. We spend the majority of our lives in it, so we'd like it to look beautiful, right? Not only would we like to decorate everything to make it look good, but everything needs to be in the correct place, and it should be functioning perfectly! 
How the garden is looking has such an impact on the overall look of a home. Walking into a marvellous house and seeing that the backyard is a mess can taint your entire opinion or the place as a whole. The back doesn't need to be an overly glamourous-looking haven, but there are some standards that you should live up to. If you've got a few bucks to spend, and you'd like to add a little something to instil some of that much-needed sparkle, then here are a few additions you could make: 
A Quiet, Tranquil Zone
A garden is mainly for relaxing in – we can all agree on that. When the weather's nice, sitting out in the garden with a cool beverage and a smile is one of the greatest things we can do. No worries; no errands to run – just sheer bliss. If your garden is pretty cluttered and disorganized, then it can kind of take away that sense of relaxation. A garden should have a chilled-out aura. Mark out a spot in your garden and create a sitting area. Make is a place where nothing else should happen than relaxing and taking in the atmosphere. 
Pool
If you have quite a sum of money to throw at your garden, then a swimming pool wouldn't be a bad idea. If you have the space for all kinds of Classic Pools, then it's something you might want to consider. A pool has all kinds of physical and social benefits! If you don't feel as though you should invest in something so significant, then you could always opt for a hot tub or something a lot more modest.
Kids Play Area
We talked about how a garden is for relaxing in, but try telling that to any youngsters that you might have! They're full of energy, and they're probably going to want a few things to play around on/in. Perhaps you could have a little area in the corner that has a soccer goal, a jungle gym, or something of that ilk.
Grow Your Own Stuff
Doing a little garden work in terms of growing your own produce isn't everyone's cup of tea. It is a great way to kill a few hours, however. It's also a really rewarding hobby. A cute, little patch at the bottom of your garden always increases the looks a little – especially if everything is laid out nicely and neatly. You're personally benefited in a heap of ways, too. The work is a decent exercise, so you're getting a good workout. Being outside is obviously a huge plus. You're literally growing food so that you can eat it; that's an important life skill as well as a necessity. You'll also be saving money because the food keeps on growing – there's no need to keep heading to the supermarket.