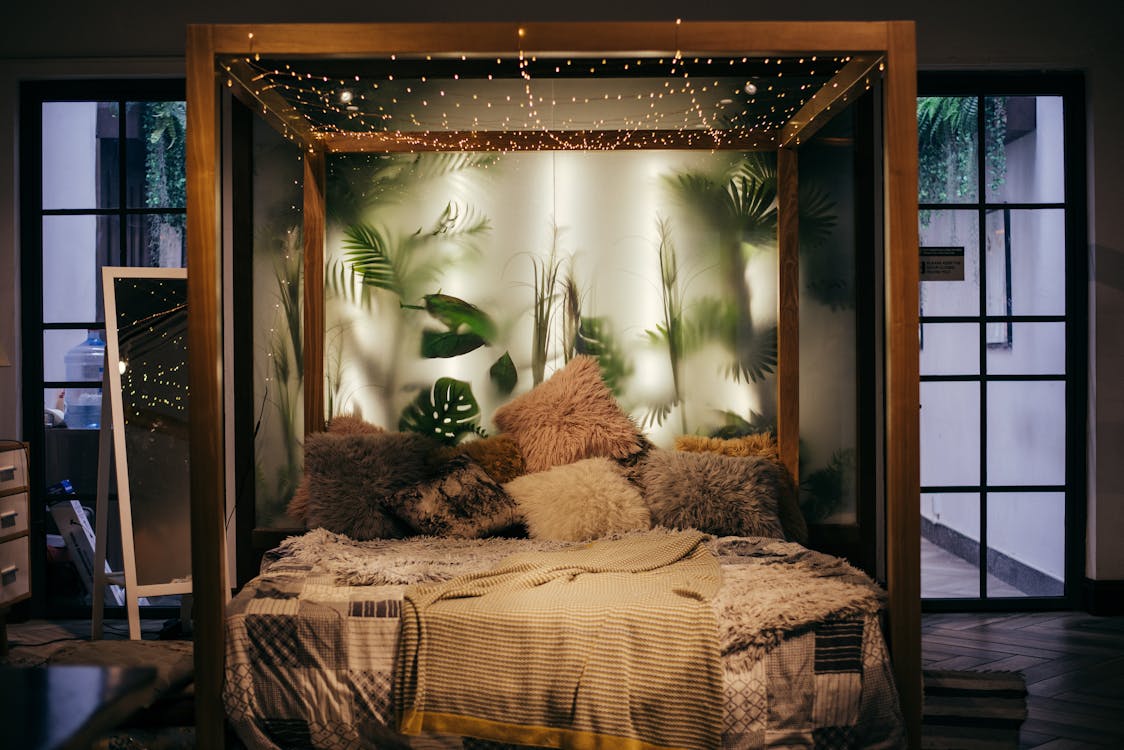 A master bedroom should be everything you deserve and more. It's the place where you will most often wake and greet the world each day, and that truly does account for something. As sleep accounts for almost a third of our lives, and as we are out for the count during that time, it's also the place where we resign ourselves to be the most vulnerable we ever are.
This means that a bedroom must not only be designed well, but a place of safety, of beauty, of love, however you define that. It might be that you think your bedroom is somewhat lacking lately, or a little tiresome, or a little stagnant. Thankfully, upgrading the room and enjoying this space thoroughly once more only takes a little investment and a little effort, and before long the space can become entirely unrecognisable to you, but in a thoroughly positive manner. To us, that sounds pretty good indeed.
With the following advice, you'll see just how powerful this can be:
Wardrobes
A wardrobe can help stand as the proud piece of important furniture within your bedroom, coupled with your bed, of course. It is the home for your style, something you open and consider just what mood you will apply to yourself that day. But many people rarely replace their wardrobes provided they are not broken or dishevelled. It could be, however, that considering the best wardrobes design that fits in with your room, allowing for a range of storage options, mirrored potential, or even custom fits with your room can make the dressing experience that much more enjoyable. Odds are, you'll find real practicality making the change.
Decors
What decors have you designed your room with? Might it be that opting for something a liittle experimental can help you enjoy the room more to your liking? Perhaps if you hope to paint a wonderful family mural in the main corridor of your home, you can practice with beautiful floral designs and stencils within your bedroom? Might it be that hanging a beautiful painting that you acquire from a local art gallery can give your bedroom some refinement or mood lighting that displays welcome patterns if set to the right mode can give your home that beautiful sense of atmosphere? It's worth trying this out, and more.
Flooring
The flooring that you use is often a subtle effect, but it truly does have an impact on the aesthetic and comfort of your bedroom. It might not be that you enjoy thick carpet, but it can often be quite comfortable, especially in those winter mornings. Laminate flooring with a beautiful high-quality rug can often be a great middle-ground, and easier to clean. It's measures like this that can take your room aesthetic to the next level without necessarily adding much in the way of busyness to the space.
With this advice, we hope you can add more texture and beauty to your master bedroom.