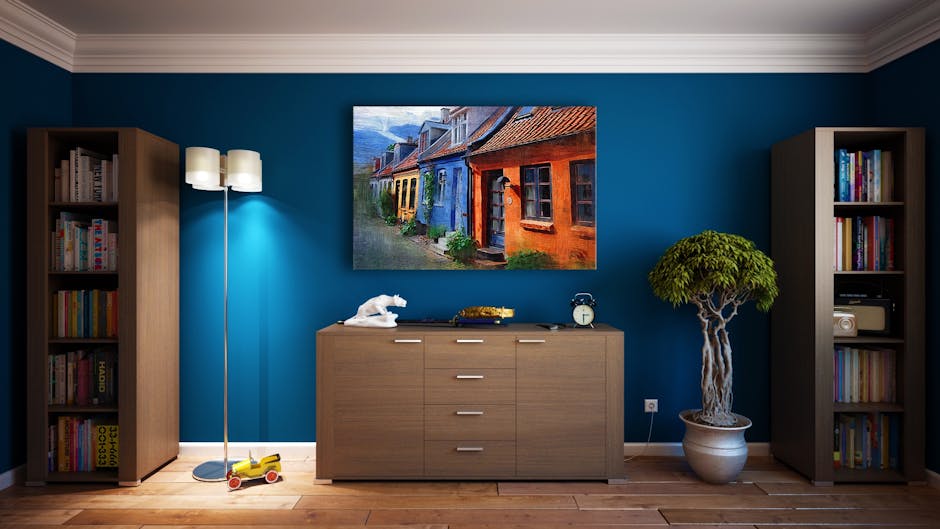 The rustic home aesthetic design is ideal for those who want to bring country life into their home. It's charming, genuine and quirky, not to mention that you can draw inspiration from vintage styles, traditional designs and even nature itself. The rustic trend has stood the test of time and it is quickly gaining popularity as well.
Use Colours
The palette of country colours consists of canary yellow, duck egg blue and even undertones of brown as well. This works as a fantastic base for your home and it also gives you the chance to incorporate other pastel colours as well. If you want to take things to that next level then you might want to consider painting a set of drawers or even incorporating colour such as burnt orange. Things like this can really make a difference to the look and feel of the room. If you want to give your home that rustic appearance then you need to try and use warm colours. This can include rust and even dark brown as well. The rustic palette can be inspired by colours in fall. Think of the trees and add hues like this. You might want to look into reds, turquoise, golden yellow and more. This will help you to add a whole new dimension and it will also help you to make the most out of the space that you have.
Upcycle
One of the best things about a rustic home design is that it is very rugged and it is also genuine. You don't want to go for items that are polished, pristine or even perfect. This is because they don't appear natural and they can also appear overdone as well. If you want your home to be very rustic then you need to make sure that you shop at vintage stores and you also need to look out for wooden furniture as well. The more you can recycle, the better, because it will give your space the exact look that you are going for. It will also give you the chance to save money as well.
Wooden Flooring
Wooden flooring comes in many different styles. You have warm oak planks and you also have white-washed bamboo as well. Chevron is very popular and it can fit nicely into a huge range of homes. It can also add a ton of character to any home as well. Of course, if you want to embrace your design then you might want to go for a seamless wooden flooring between the rooms. This will give you that "log cabin" feel and it will also help you to blend each room into one another.
Open Floor Plan
Rustic homes tend to be very open and airy. They don't have any visual blocks and they also don't have anything to interrupt the flow either. If you have dividers such as a large sofa or even a table then you might want to consider moving these. The type of floor plan you have will also determine how easy your home is to clean as well, so this is worth thinking about.
Natural Elements
Try and choose elements that are raw, authentic and unrefined. You also want to look into natural materials such as wood, stone and even metal. If you want to choose some soft furnishings then consider opting for hemp, wool or cotton for your rugs. Countertops, sinks and fireplaces should be made out of stone where possible. The best thing about the rustic look is that you can be creative, so consider looking into tree branches or even thick trunks. This can be the foundation of a table or centrepiece, not to mention that you can also use galvanised iron to create your own decorations. This will add a lot of depth to the room and it will also help you to really make something special. You will want to forget about linen and silk, and instead use sturdy fabric and materials where possible. A thick blanket will add a nice texture to your room and it will also prevent stains from happening too easily.
Organic Shapes
Simple shapes and even rugged surfaces are all major elements when you look at rustic décor. You need to pick out furniture that has a very rough form. You also need to avoid anything that is over-tailored as well. Sure, a few sleek and clean surfaces will help to tighten up the overall look but these are best saved for the kitchen cabinets and storage areas. For the lights, try and opt for industrial lights. This is especially the case if you have an outdoor space that you want to renovate as well. You can shop now for them here.
Accessories
Accessories can really help you to make a room come to life. Try and choose items that reflect nature. You could have a chicken ornament by the fireplace or you could even have a decoration that is made out of deer antlers. Natural materials are again, the way to go because this will help to tie each room in with one another. If you are finding it hard to get something that meets your requirements then you have nothing to worry about because it is very easy for you to get inspiration online. You can also go for the country look as well by incorporating themed décor and traditional storage in the kitchen. This can include rustic egg baskets and even tea and coffee storage. Remember that your home is your own personal space, so don't be afraid to go that extra mile and don't be afraid to get creative either.
So as long as you follow the above rules, there is no reason at all why you can't completely transform your property. With the rustic look making a comeback, there has never been a better time for you to try and incorporate this theme into your home. You can also pick up rustic items for a very affordable price online as well, so the world really is your oyster.