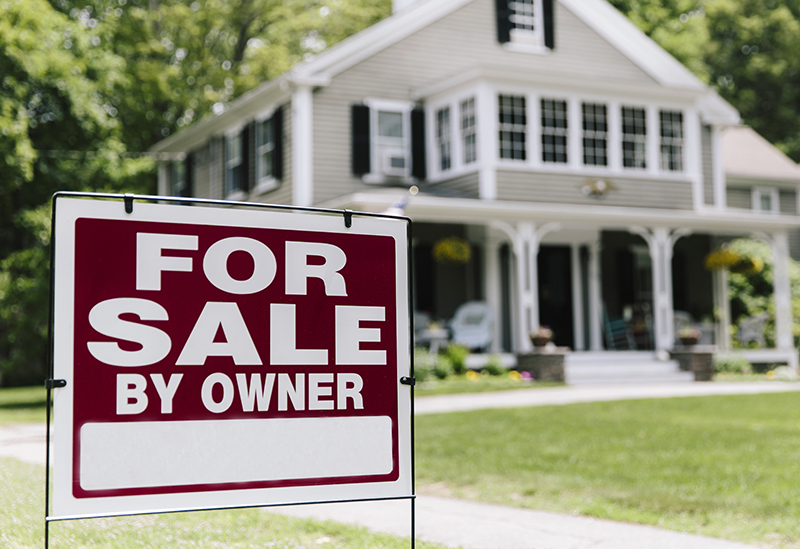 Selling your home can be exciting, but it can also be stressful because it's likely important that you are able to sell it for one, and that you'll be able to make some reasonable profit off of it. So you want to be able to do everything possible in order to prepare your home for sale. Here are a few tips to give you the best chance of getting a buyer to sign on the dotted line!
Declutter The Entire Property
No buyer wants to walk into a property that's full of mess and clutter. What you want instead is a nice clean and presentable space that shows off each room. If there are things around the house and you're already noticing that it doesn't have a home, then it's time to think about doing a declutter. Decluttering your home can be a very cleansing experience and moving forward, should be something you do on a regular basis. There's a lot that us humans tend to hoard and therefore, it ends up being stored in our homes and filling up space that we could probably be used for more useful things. Go room by room and start to filter through the clutter. It's important that you are involving the rest of the household in this task as there's likely to be plenty of clutter that belongs to them and therefore, they need to go through it in order to realize just how much they're collecting too. There will likely be a few sentimental items or things you consider to be sentimental, but it's important to be ruthless. Look at an item and understand the value of it. If it's a train ticket, then you're likely to appreciate the memory more than just a ticket that'll stay in a box or file for years on end. You can then find a skip bin hire service to collect all the rubbish for it to go to the landfill site.
Cover Up Any Worn Furniture
Furniture can often be costly to purchase, especially when it comes to the bigger items of furniture like the couch or dining room table and chairs. Over the years, this furniture will start to wear from regular use and when a fabric looks worn or something looks like it's on the verge of collapsing, it can bring down the feel of a room fairly quickly. Now with the cost of selling your property, you might not be able to afford to buy any new furniture right now, so a good temporary solution is to cover it up. Soft furnishings like cushions and throws can be great for hiding worn or torn fabric that might have formed on the end of the couch armchairs or on the tops of your dining chair. That way, the buyers won't be seeing the unattractive parts of your home.
Remember Curb Appeal Matters
A lot of sellers will spend time on their interiors, but you also need to remember to make your outside look pretty too. Curb appeal matters as well because many of your buyers will see the outside first, especially if they arrive early and want to get a sneak peek around the outside of the property.
A few areas that would probably need your attention is to mow any lawn and ensure that all plants and flowers are looking nice and healthy. Remove anything that's dead any outdoor furniture that's gone rusty or has broken. Keep it clean and tidy so that it lets the buyer's imagination run wild with possibilities for the outside space. If it's an early morning or late viewing where it's dark outside, it might be worth investing in a few outdoor lights or fairy lights to illuminate the yard.
Pay Attention To The Smell Of Your Property
When it comes to our senses, they can be very powerful and so any bad smells that may be coming from your home are going to be an immediate put-off. It can even affect the amount of time that the buyers will wish to remain in the property. Therefore, it's important to think about incorporating a fragrance and keeping the property well ventilated in order to flush out any weird odors that might have appeared. Light a few candles, or if you're out of the property when it's being viewed, plug-in air fresheners are a great alternative. Remember to make this experience for the buyer as pleasant as possible, and that means ensuring the rooms all smell nice.
Repaint Walls To Neutral Tones
When you come to sell your home, you need to remember that all the spaces in your home will benefit from being changed back to their original use. The same can go for the decor too because you want to provide your buyers with a blank canvas for them to picture themselves living in the property. Look at repainting your walls and bringing them back to a neutral colour. This is because there's going to be some people who view a property and all they'll see is the things they hate. Colours are a personal preference and one which is worth removing when it comes to house viewings. Neutral tones are always going to be a better option and one that more people will like in general. You can always keep the colour though by incorporating it into the home decor. After all, you want to inject a bit of personality into the home.
Preparing your home for sale is going to help win over the buyer hopefully. Give your home the best opportunity to sell and to make a profit by following the advice given in this article. Repaint the walls, and pay attention to the senses when it comes to the property. Remember that the outside matters just as much as the inside and hide any worn-out furniture that might be currently on show. Do all of this, and you stand a much better chance of selling quickly, and at a price, you're happy with.