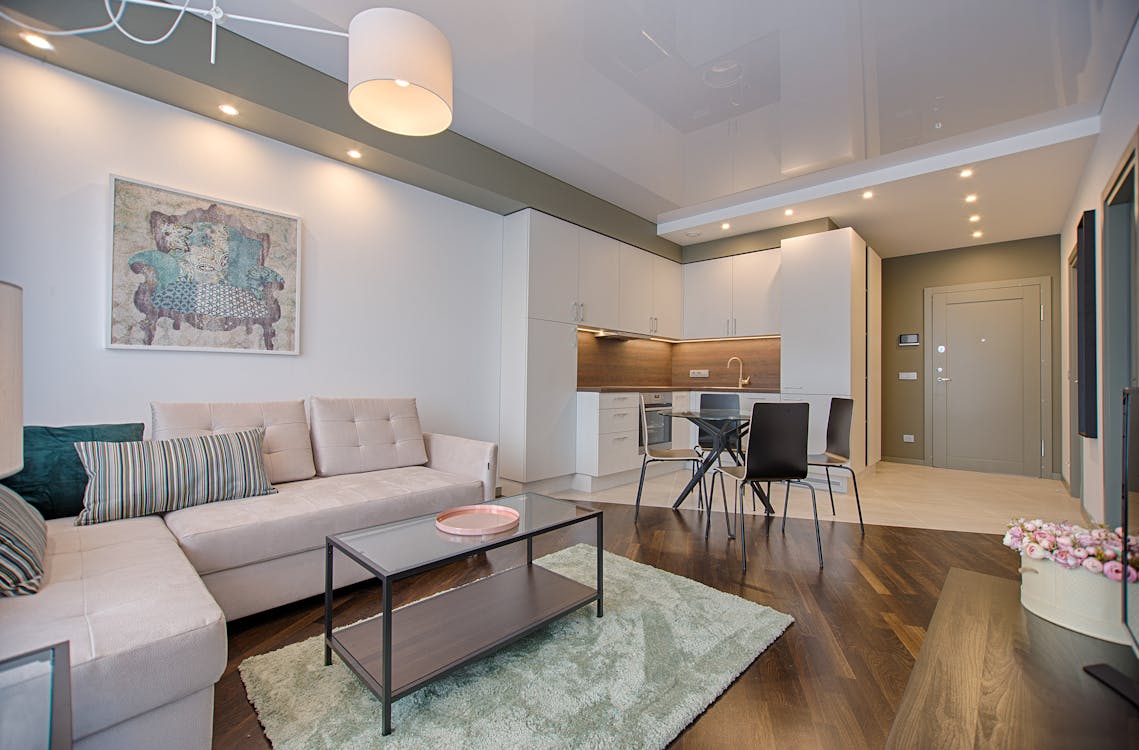 The living room is the space you use the most. While the kitchen is viewed as the hub of the home, the living room is the place you go to unwind and hibernate. As well as this, your living room is the space where you house guests and spend most of your time with your loved ones. But what happens when the living room isn't fulfilling its potential? What can you do to overhaul the space?
Install An Accent Wall 
One of the best ways to create an intricate look in your living room and accent wall can require some professional help, but if you've got a fireplace this is the perfect opportunity to build an accent wall onto it. If you're looking to make the place a bit more rustic, you could choose timber look tiles, or cover the fireplace with ledge stone, which provides a more up-to-date appearance. An accent wall is a great way to provide an extra focal point. It's so easy for us to use televisions as the focal point of the living room but if you want to communicate a bit of style, try an accent wall.
Rearrange And Declutter 
When money is an issue and you are looking for a way to freshen up your living room, rearranging your furniture can totally reinvigorate the space. Because we're so used to a certain layout because of the space's practicalities, we tend to fall into a rut stylistically. Think about how you can switch up the items of the room and play around with the style until you get something that really stands out. Decluttering is also another option because if you don't get into the habit of decluttering your space all of the time, you'll find that you are leaving the mess to pile up, and this means there's one extra problem to contend with on top finding the perfect style for the space.
Add Extra Lighting 
Sometimes, if we're not able to rearrange the space in how it looks, we can make alterations in how it feels. For example, if the space feels dark during daylight hours, if you can find ways to get more natural light into the property, you will create a more spacious-feeling arena. Bringing in natural light isn't just about purchasing natural light bulbs; you can make the most of mirrors and reflective surfaces to bring more natural light in, which is crucial if you don't have big windows.
Repainting The Space
Your living room is a canvas to be painted on. You could install pieces of art to make the most of an empty wall, but also, repainting the space in a different colour is cheap, but you can also complete it by yourself. That way, that you can add a bit more in terms of texture, and add a bit more depth to the space by using the right colours. If your house doesn't look particularly inviting, a lick of paint will make all the difference.
image cred: